So close, so far away
Tangier, Morocco (March 2013)
Estimated reading time: 1 minute
Just 30 kilometres seperate Africa and Europe at this place in Tangier, a port city in the north of Morocco. You can see the hills of Spain on the horizon. A lot of tourists from Europe take their chance to visit the "Orient" for one or two days, crossing the sea in less than an hour with the fast ferry. At the same time the majority of Moroccans aren't allowed to move to the other side due to restrictive migration policies by the European Union. The Straits of Gibraltar has been a common crossing for refugees, seeking to enter "Fortress Europe" by boat. This is especially true for migrants from Subsaharian countries. Leaving the country is also a desire of many young people in Morocco. In particular academics are struggling with high unemployment and they wish to have more rights and liberty. The unemployment rate for Moroccans between the age of 15 and 34 years lies around 17 %. And the freedom of speech is still not guaranteed which became clear with the detention of some activists of the 20 February youth movement and currently of the journalist Ali Anouzla. Needless to say, there are also those Moroccans who are happy in their home country, but would still like to travel the continent they heard so many stories about. Finally we don't know what these two Moroccan men on the photo really think and imagine at this moment, gazing out at the sea.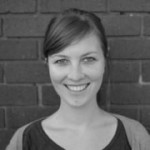 I'm a cultural anthropologist based in Munich. I'm conducting research in Morocco on migration, borders and the meaning of love and marriage in this context.




Did you enjoy reading this? Share it with your social network.