It's all about wood: urban oaks between beetles and beeches
What and who is a wood for? Especially in urban surroundings natural places are entangled in a myriad of practices. It is no simple task to accomodate them all and conflicts are bound to occur. Can they be resolved?
Estimated reading time: 4 minutes
Doing research in Kassel, a middle-sized city in the very middle of Germany, I quickly became pulled into an urban oak wood that has a rich history and some time ago was turned into a nature conservation area – the "Eichwald" (literally "oak wood"). Its history is well documented by a local initiative called "Erinnerungen im Netz" (engl: memories online, translation CL). Local residents remember playing in the wood as children, drinking coffee at the "Eichwaldrestaurant" – a popular destination for day trippers – and much more. Humans have long used the Eichwald in their everyday lives and it plays a vital role in individual and collective memories. "After all, the wood is for the people, isn't it?" one interview partner claims as he shows me where the playground once was. Standing there in 2019 we see fallen leaves showing through shrubs and ivy on the ground. The wood is full of scions growing up between dead oaks and beeches. Both the summers of 2018 and 2019 have been unusually dry – many healthy trees died throughout Germany. For woods to cope better with hot and dry summers, which are very likely to appear more often in Germany under climate change, they need to be diverse. Biodiversity is key to render forests resilient to climate change.
Governing a wood – from an imperial park to a nature conservation area
It had always been a tidy wood – until 2013. In the 18th century landgrave Wilhelm VIII had installed a pheasantry and an alley framed by oaks. The pheasantry, like all buildings in the Eichwald, does not exist anymore. Still everyone of my interview partners referred to it and pointed to the places where they remembered it. While oaks are not necessarily common in North Hesse (most woods are dominated by beeches) they have been in wide use in German parks for centuries, a circumstance that brings us to the hermit beetle (Osmoderma eremita), an endangered species under special protection, which lives in old oaks (preferably 200 years or more of age). Osmoderma eremita is basically the reason I was drawn to do research in that wood, because a conflict arose between the local forest authority, the city administration and the citizens from the area after the Eichwald was turned into an area of nature conservation in 2013. The beetle gained a protected area to live but some people feel they lost an area that has been so vital throughout their lives.
Who is the wood for?
The Eichwald is supposed to develop into a "virgin forest" and be a biodiverse habitat for the endangered hermit beetle and other species. The forest authority, Hessenforst, advocates for woods as places of formerly untouched nature, a viewpoint contested by residents of the Eichwald district. Elderly people feel discriminated, because fallen branches and stinging nettles along the paths hinder them from taking a walk in the wood. "The city should do something about it! We are its citizens and accessing the wood should be ensured by the city council!" One elderly person is upset by the inaction of the city council (which actually has no responsibility here, as the Eichwald is owned by Hessenforst). "Well, this is a wood and we care for it as such. It is not a park," explains the forester on the occasion of an informative walk through the district. But a group of citizens has gained momentum in (re)claiming the Eichwald for themselves and was able to attract the interest of the local advisory council that then initiated a mediation process. In the ongoing process the actual question is, "what is a wood?" Perspectives on that vary greatly as the examples above show: to the hermit beetle it is the only place to live, to residents it is an area shaped by their practices, to Hessenforst it is a conglomerate of habitats and to the city council it is an area that calls for administration. What can come of that is an open question about the relationship between wood worlds that seem apart yet coalesce everyday.
A woody future!
Entanglements around and inside woods are sensitive worlds with heterogeneous actors trying to find a way of living together. Woods are essential actors in our warming world. They help keeping the earth a habitable planet. Our relationship with woods is changing over time, getting more intense and demands for woods as habitats as well as places for recreation are rising. So there is a need to combine different views on what is a wood (for)? to accommodate oaks, beetles, humans and others in a warming world and keep it habitable for all of us – human and non-human alike.
Picture by Catharina Lüder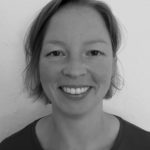 Catharina is a PhD researcher with a focus on human-environment relations and urban anthropology. She is interested in how different actors deal with transformation and how "future" is included in negotiations around urban places.




Did you enjoy reading this? Share it with your social network.