"movements": New multi-lingual and open access journal on migration and borders.
Out now a first issue on the European border regime. Critical and good read!
Estimated reading time: 1 minute
This new online journal is based on the collaborative work of the German-speaking "Network for Critical Migration and Border Regime Research" (kritnet.org). It is multi-lingual and open access fostering interdisciplinary migration and border studies.
Now, movements launched their first issue: http://movements-journal.org.
The editors seek to critically address today's attempts to control and govern cross-border movements while at the same time reflecting on this very knowledge production on migration:
"The journal movements aims to strengthen critical social research that attempts to develop both an adequate understanding of the complex, heterogeneous and powerful realities of migration and a critique of the current forms of governing it".
Although the first issue, a special issue on the European border regime, mainly consists of papers in German, movements is looking forward to receive and publish more papers in English in the time to come. Interested? Just write them: info@movements-journal.org.
If you want to keep in touch with the journal, receive Call for Papers etc., please register at http://movements-journal.org/redaktion/newsletter.html.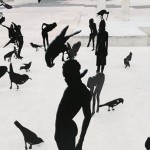 TRANSFORMATIONS is a medium through which dedicated and critical anthropologists put their thoughts, experiences and research insights up for discussion using a full range of digital opportunities including text, images, audio and video. We connect our research with themes of a broad public relevance, while also making the personal and often emotional act of research in social and cultural anthropology accessible to a wider audience. We aim for a creative, rich and accessible style of writing that is easy to understand, so that we can put people and their life-stories into the spotlight.




Did you enjoy reading this? Share it with your social network.