Of Closing Doors and Dead Ends. Why Extremism will not Disappear if we Ignore it
Populism and extremism of any kind are on the rise in many parts of the world – and Germany is no exception. Wouldn't it be just the perfect time for the German government to decide on massive budget cuts for political education? What seems like nothing else than bitter irony, affects not only engaged activists and social workers, but also the research being done in this area. A call for research to go where it hurts.
Estimated reading time: 3 minutes
I'll start with good news: there are attempts to counter extremism in Germany that do not only aim at strengthening security forces. Within the last five years, the German government has increased funding for civil society initiatives dealing with preventing extremism and radicalisation. This policy against radicalisation is the focus of my PhD research.
Being an ethnographer, especially when focusing on contemporary and topical themes, sometimes means being confronted with sudden changes in the field, closing doors and even dead ends. In some cases, even a simple coincidence might ruin your whole approach – bad timing can have devastating effects.
Recently, I reached out to projects that were working against radicalisation in order to ask for an interview, but with little success. After days of wondering why, the answer suddenly appeared in the newspaper: the biggest funding program had just suffered significant cuts. From the year 2020 onwards, only around 100 of the existing 400 projects will be continued. The budget is to decrease by 8 million Euros. It's clear as daylight that in this precarious setting, people working in these projects have more important things to worry about than talking to a researcher.
So far so bad, but what makes this situation especially critical is the timing of this announcement. On October 9, 2019, only three days after the funding cuts became public, a gunman attacked a synagogue in Halle, killing two people and injuring several others. The 27-year old German was motivated by right-wing extremism.
This is a bitter pill: the government decides to destabilise the work against extremism and radicalisation, yet two days later, the anti-Semitic attack shockingly demonstrates the importance of these very policies and the urgent necessity to tackle these problems. The budget cuts affect the people most involved in prevention. The brutality of the attack leaves every human being angry and sad, while the collision of these events leaves me as a researcher both speechless and increasingly knocking on closing doors.
After harsh criticism from civil society initiatives, the Ministry of Finance withdrew the initial idea of cutting the budget by 8 million Euros. However, the budget will not receive a raise, as it was the case within the last years. 300 projects and their ideas, their previous work, their networks, their employees are left with nothing.
I would like to end this article with a solution, yet I am unable to find or offer one. Ethnographic research on everyday life and contemporary problems is challenging and affected by so many factors. Therefore, unlucky timing of two events coincidentally happening can ruin the whole design of the research – and impact upon the motivation and courage to continue researching.
Of course, one option would be to find easier topics to research on. This would be the easy way out. However, an alternative would be to take those problems in research as proof of the necessity for tackling them above all. Closing doors can be a sign that something is going horribly wrong and it needs critical minds to research and talk about it. When we're not dealing with those matters – who else does? Raise critical questions, research, talk and write about it, participate in the discussion and draw the academic – or even public – attention to those issues: this is what we can do. And we shouldn't underestimate this. We should try transforming dead ends into the empowerment needed for going where it hurts the most. As my example has shown, it has never been more important than today.
Foto Credits: Marian Thal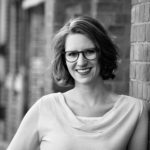 I am a Munich based doctoral student, focusing on anthropological research on politics, global inequalities and popular culture. My PhD project examines the policy of preventing Islamist radicalization in Germany.




Did you enjoy reading this? Share it with your social network.