"Is this true love?"
A fieldnote from Tangier, Morocco (March 2013)
Estimated reading time: 4 minutes
She enters the room and says in German "Hallo" with a kind smile and direct eye contact. Her appearance leaps to the eye: under the relatively short and colorful Djellaba she is wearing leggings with leopard pattern. Her hands are adorned with big golden rings, as well as her ears. Her voice is deep and kind of rattling. She would like to attend a German language course in order to reach level A1, explains the language teacher, who accompanies her.
We are sitting in the office of the director of the German-Moroccan Society (DMG Nord) in Tangier. The DMG Nord is a partner of the Goethe-Institute, the German Cultural Institute. They offer also language courses. The office is a dark, cold room smelling smoky. The walls are covered with shelves full of books about the culture and history of Morocco, stretching from the floor to the ceiling.
Wasima, the young Moroccan woman who wants to learn German, speaks only Amazigh, the language of the original inhabitants of North Africa, and Darija, the Moroccan Arabic, as well as a few words of German and English. A1 is the first level of the "Common European Framework of Reference for Languages". To get a visa to Germany or to Austria within the framework of "spousal migration" she has to prove German language skills on this level. Wasima has met an Austrian man in Tangier. He is working there in the area of building construction. They married and now she wants to accompany him to Austria. The problem is: she has never attended school and does not know how to write. The director is very polite to her and starts to ask questions: "Where did you meet him? Is he rich? Are you rich?" She answers confidently in Darija and again with a kind smile: that she has met him at the beach and that her father will pay for the language course. The language teacher is translating. "She's a nice girl. This man has luck," comments the director. He adds in my direction: "I always have a lot of questions. It is because I'm interested if this is true love or if she is forced to marry. But she is really a nice girl." They are talking about the prices for the literacy and the language courses and set up an appointment for the next day to discuss details. Later in the day I'm sitting together with the language teacher and another employee of the DMG Nord, both Moroccan and from Tangier. When I mention Wasima they start to laugh. They have seen her already before she came to the institute. She is known in the city and they met her many times in different clubs. She is working as a prostitute, they explain to me. "This can't be love," emphasize both of them.
The question of "true love" comes up very often in the context of marriage migration; especially related to couples where one has an European nationality and the other one is legally categorized as "negative third-country national". This categorization made by the European Union (EU) describes all countries outside the EU whose inhabitants are not allowed to enter the Schengen area without a visa. People for example from the United States, South Korea, Brazil or Japan as "positive third-country nationals" can travel to European countries without a visa for three months but for example people from African states have to apply for a visa first. Getting a visa is not easy for the majority of the population of these states.
I repeatedly catch also myself as a researcher during my stays in Tangier reflecting in different cases if a couple is together out of love or for other benefits. But than I realized that actually it is not possible to answer this question. There are lot of very different understandings, imaginations and conceptions of love, relationship and marriage in this field. So the question is not whether it is love or not but rather what is "love" in this context?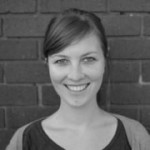 I'm a cultural anthropologist based in Munich. I'm conducting research in Morocco on migration, borders and the meaning of love and marriage in this context.




Did you enjoy reading this? Share it with your social network.