No country for journalists
They have already spent 115 days in jail. Yesterday the trial has been adjourned again – for the sixth time. Three Al Jazeera journalists are accused of spreading false news and aiding the Muslim Brotherhood formally declared as a terrorist group. In this analysis Sammy Khamis explores how Egypt has become a hugely unpleasant place for journalists to work in and what special role the Qatari news agency Al Jazeera plays in this context.
Estimated reading time: 0 minutes Less than a minute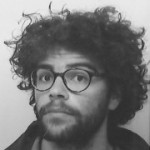 Tries to do that radio thing in the 21th century. Does like the middle east, Edward Said and Media Studies. Should see a hairdresser more regularly.




Did you enjoy reading this? Share it with your social network.