#SIEF2015 #EngagedAnthropology #Discuss
Just a few minutes left, and our SIEF panel will finally start. Join us for some inspiring discussions on the challenges and benefits of anthropologists-going-public.
Estimated reading time: 2 minutes
Our panel "Engaged Anthropology: Reality? Necessity? Utopia?" seeks to reflect 'engagement' in anthropology against the backdrop of utopia. What is the purpose of our scientific research? What is the impact of ethnographic work besides producing texts? How can research results flow back into the field? Is the idea of a publicly engaged anthropology just an idealised and naive conception, impossible to implement? Or is it a guiding principle and the motor for change behind the work we do?
While space and time for such questions are shrinking, as well as for other activities that are not considered "highly academically valuable", there are still numerous initiatives addressing these issues: anthropologists, editors, publishers, activists, artists, and organizers who have been involved, in one way or another, in projects of public and engaged anthropology. We want to learn from each others experiences in running, founding, promoting and contributing to projects that are grounded in anthropology, but do communicate beyond its boundaries. 
These will be our sessions.
Session One. Activism/Going Public, Wed. 10:30-12:00 am (A128)
1. The Transformations Network: "Introducing "TRANSFORMATIONS": collaborative blogging in anthropology"
2. Begonya Enguix: "Anthropology of Activism or Anthropology for Activism? Academia, Public Engagement and Anthropological Work"
3. Marko Pisev & Miloš Milenković: "Hooligans versus salafists: Application of culture relativist approach to the analysis of ethno-religious intolerance in contemporary European democracies"
Session Two. Applied Anthropology, Wed. 14:00-15:30 am (A128)
1. Julia Tiemann: "Improving the (electronic) citizen-state-relationship: investigating online participation-platforms in Iceland and Germany"
2. Pavla Burgos Tejrovská: "Mapping community needs and potentials: Public engagement as a method to communicate and promote findings from applied research"
3. Helena Tuzinska: "Ethnography and response – ability"
Session Three. Challenges/Benefits, Wed. 16:00-17:30 am (A128)
1. Federico De Musso: "Engaged Visual Anthropology"
2. Fabio Mugnaini: "The haunted discipline. Folklore studies between cultural policy and cultural brokerage. Reflections from the Italian case"
3. The Transformations Network: "Final discussion: Engaged Anthropology – Benefits and dangers of an emerging trend"
You'll find more information about the abstracts here. Please feel free to share this, and, most importantly, join us for some inspiring discussions on the challenges and benefits of engaged anthropology!
If you want to join online this will be our hashtags: #SIEF2015 #EngagedAnthropology.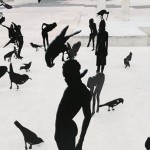 TRANSFORMATIONS is a medium through which dedicated and critical anthropologists put their thoughts, experiences and research insights up for discussion using a full range of digital opportunities including text, images, audio and video. We connect our research with themes of a broad public relevance, while also making the personal and often emotional act of research in social and cultural anthropology accessible to a wider audience. We aim for a creative, rich and accessible style of writing that is easy to understand, so that we can put people and their life-stories into the spotlight.




Did you enjoy reading this? Share it with your social network.