CfP: #inprogress – 10th dgv Ph.D. conference
Invitation for paper proposals for a conference on "composing, collaborating, visualizing, organizing, understanding and linking" in Hamburg from 17-19 September 2015, organized by the "Institute of Cultural Anthropology" of Hamburg and the study program "Metropolitan Culture" of the HafenCity University.
Estimated reading time: 2 minutes
Titled #inprogress, the conference will take place in Hamburg from 17-19 September 2015. It is intended for Ph.D. students and post-docs in all phases of their (dissertation) projects, as well as for interested students from other disciplines and graduate students who are planning to start their Ph.D.
Through different panels, the conference will focus on the handling of data and material derived from the research process and the integration of these into the dissertation project. The thematic keywords "Composing, Collaborating, Visualizing, Organizing, Understanding, Linking" thus symbolize individual processes that take place while working with data. The organizers look forward to contributions that deal with one, several, or all of these concepts by putting these into relation with your research. Contributions may focus on thematic, theoretical and/or methodological discussions. It is desirable to highlight questions of relevance, novelty and particularity of your dissertation project.
All contributors are encourraged to employ alternative presentation formats (i.e. films, posters, project presentations). During the conference, childcare will be available. Please inform the organizers at an early stage of the application process if you will be making use of this service.
Deadline: send your contributions including the presentation format description (max. 500 words, English or German) as well as a brief biographical account (max. 150 words) by 31 May 2015 to call@doktagung.de or fill out their online application form.
For more information and ideas on presentation formats, please visit: www.doktagung.de.
For any questions or comments you can contact the organizing team at: ahoi@doktagung.de.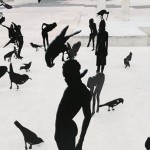 TRANSFORMATIONS is a medium through which dedicated and critical anthropologists put their thoughts, experiences and research insights up for discussion using a full range of digital opportunities including text, images, audio and video. We connect our research with themes of a broad public relevance, while also making the personal and often emotional act of research in social and cultural anthropology accessible to a wider audience. We aim for a creative, rich and accessible style of writing that is easy to understand, so that we can put people and their life-stories into the spotlight.




Did you enjoy reading this? Share it with your social network.