European Borders on a sheet of paper
Rabat, Morocco (September 2012)
Estimated reading time: 2 minutes
It's a Saturday afternoon in Rabat, Morocco. The sheet of paper fixed on the pillar will decide about the future of all the people trying to find quickly their number on it at this moment. The list contains the results of the exams for the German language certificat A1. The tests have taken place on that day like almost every month at the Goethe-Institute, the German cultural institute.
These Moroccans have a husband or a wife in Germany. But if they want to live there together, they need a visa and to receive it, it's obligatory to have this certificate A1. That's what migration policies require for people from so-called "negative third countries" who are married with a German citizen. So everyone of them has prepared these exams for at least three months. They were coming to Rabat from all over the North of Morocco, some over night, others the evening before. Some have their partners with them or their familiy, others were coming alone or with their colleagues from the language course.
When I arrived at the Goethe-Institute in Rabat early in the morning that day, the same people were already there; sitting in front of the building: with serious faces and very silent. At 8 o'clock the language exam started. After some hours of written and oral tests those in charge from the Goethe-Institute hung up this list with the results. In this moment everybody was running to the pillar in order to find his or her name as quickly as possible. This result is not just about if they have reached level A1 or not, it is also about if they can go to Germany or not and that means if they can live together with their partner in the near future or not.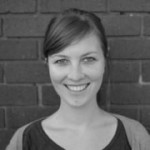 I'm a cultural anthropologist based in Munich. I'm conducting research in Morocco on migration, borders and the meaning of love and marriage in this context.




Did you enjoy reading this? Share it with your social network.