What a woman should be like
A fieldnote from a hairdressing salon in Munich, Germany (December 2013)
Estimated reading time: 3 minutes
They are staring at me like hungry cats: Big, heavily made-up eyes in deep, dark holes. Under the proportionally large head with high cheekbones and perfectly shaped lips the slim body begins. Like a skeleton, you can see every detail of the protruding shoulders and collarbone. The legs come out of the bony trunk like toothpicks and end sometimes with very high heels, sometimes with knee-high boots. Their clothes range from "sexy and casual" to "glamour and glitter" to the new "pyjama-look".
They keep on staring and I stare at them. Until I finally manage to look up from the magazine which is meant to give me an impression of the new hair trends while waiting. I see myself in the huge mirrors in front of and behind me. I've never seen a woman with these proportions in reality, except once: a girl who now stays in a community for anorexics. Is this the current ideal of female perfection? Which women and young girls actually read these magazines? And what do these pictures make out of their self-perception?
Now the door opens and two women enter the hairdressing salon. One of the hairdressers welcomes them and the younger one takes a seat next to me. But it is not she who starts to explain how she would like her hair. Instead, her companion seems to have a very specific idea about how she should look like when she leaves the salon. The older woman describes the younger one's desired haircut in detail as well as the type of blonde highlights which should be very different to those she already has. From time to time she whips out her smartphone and presents some pictures to be sure that the hairdresser really gets what she conceives. This situation makes me chuckle. This poor girl, I think, how can a mother be so patronizing?
A few seconds later I realize that they are not daughter and mother, but a young woman with her style consultant. "You have to know her background," explains the 'style' expert to the hairdresser. "She is only 22 and already has a very good position in a big construction company. Her boss regularly takes her to business dinners in the evening. So she is working in a real male-dominated area." She keeps quiet for a moment nodding to her young client who answers with an unconfident smile. And then she turns to the hairdresser: "That means: We need a tough AND beautiful woman!"
So what did I learn about women's situation today from this short but astonishing stay in the hairdressing salon? Firstly, that contemporary ideals of beauty are as unreachable as never before (though Photoshop may help). Secondly, that there is only one way to come closer to this look: investments and more investments of time and money. A willingness to stop eating. And of course: a style consultant. And finally: that in order to be a successful woman, it is not enough to be tough and intelligent, you also have to be beautiful and appeal to your boss. I thought we had come a little further than this.
More about what the media actually does to women by Jean Kilbourne on upworthy.com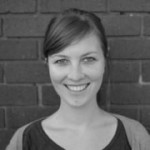 I'm a cultural anthropologist based in Munich. I'm conducting research in Morocco on migration, borders and the meaning of love and marriage in this context.




Did you enjoy reading this? Share it with your social network.